Concrete Mixing Bucket
Designed to mix and handle concrete having a maximum density of 2.500 kg/m3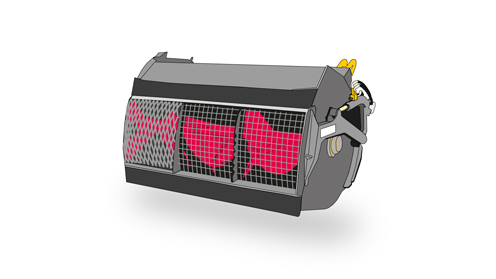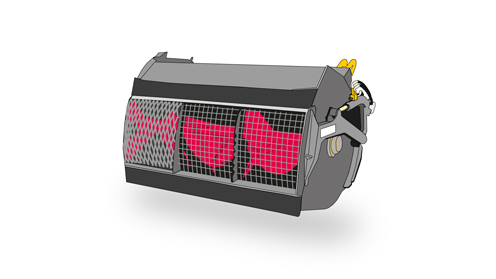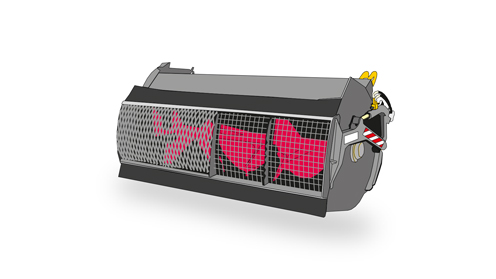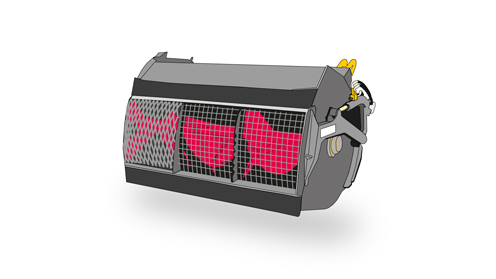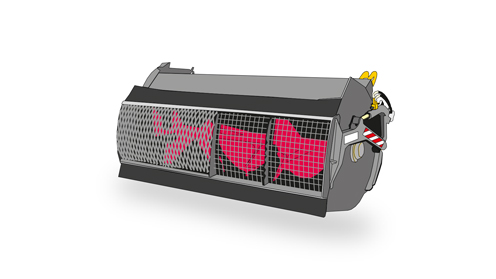 Front cutter in high strength steel.
Single-piece bucket central body in anti-wear steel with external ribbing;
Propeller rotation with hydraulic motor and transmission chain Wear-proof and replaceable steel fins on the screw.
Rotting chute for unloading concrete; Hydraulic hatch opening and closing, with remote control
Hydraulically controlled propeller (worm screw) protective grid, with automatic closure device.
Features:
Hydraulic opening and closing of the door, even with radio control
Propeller protection grille with hydraulic control, with automatic closing device
Wear resistant, replaceable steel propellers
Rotating chute for delivering concrete
Concrete Mixing Bucket
Variants