Digging bucket
Ideal for excavation and handling of material with a maximum density of 2.250 kg/mm3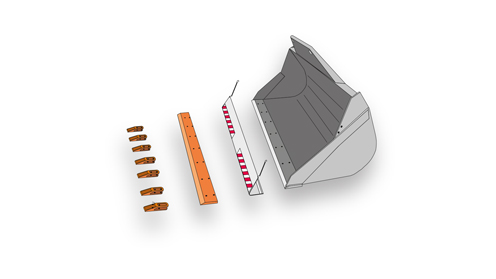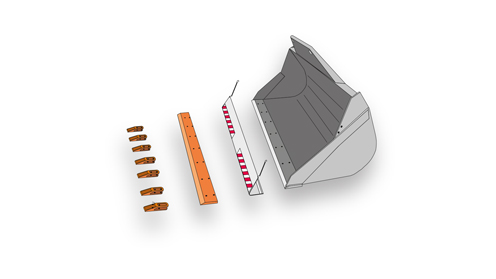 Front cutter in high strength steel.
Single-piece loader central body with external ribbing;
sides with ribbing in high strength steel.
Front cutter protection for circulation on public roads.
A set of teeth and an interchangeable front wear blade can be supplied as standard on request.
The teeth and the interchangeable front wear blade must be fitted alternatively, one with the other, and not simultaneously.
Features:
Monocoque body for resistance
Delivered with front cutter protection for on-road ciculation
Bucket loader cutter and wear blade with hardness 530HB
Reinforced side cutters.