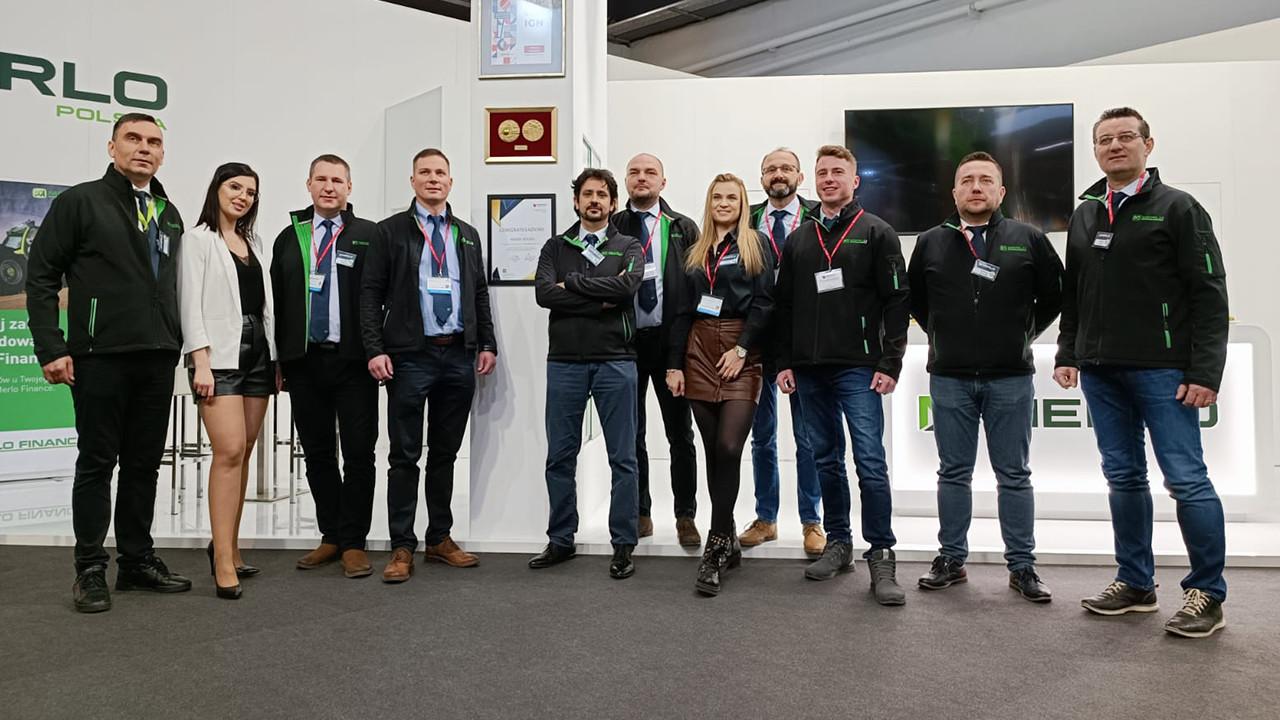 On Friday 18th March 2022, Merlo gained three prizes aimed at rewarding the company's philosophy, made up of tradition and experience, commitment and technology, as well as the typical "made in Italy" style.
These are very valuable awards:
The award for the 10 years of the Merlo Polska branch, which underlines the commitment and importance of the Merlo's presence in the country, with constant growth confirmed by the high-level appearance at the fair.
The award for the design and style of the built for participation in the Agrotech 2022 exhibition, which shows the attention to detail aimed at improving and making unique the experience of those who enter the world of Merlo.
The gold medal for the eWorker, which rewards research and development, guarantors of a continuously evolving process capable of confirming Merlo as a top player in the field of material handling and telehandlers.
This is an important achievement, strengthened even more by the results obtained in recent years, which, despite the difficult global economic situation, have led to an excellent operating result, with the growth of market share worldwide.