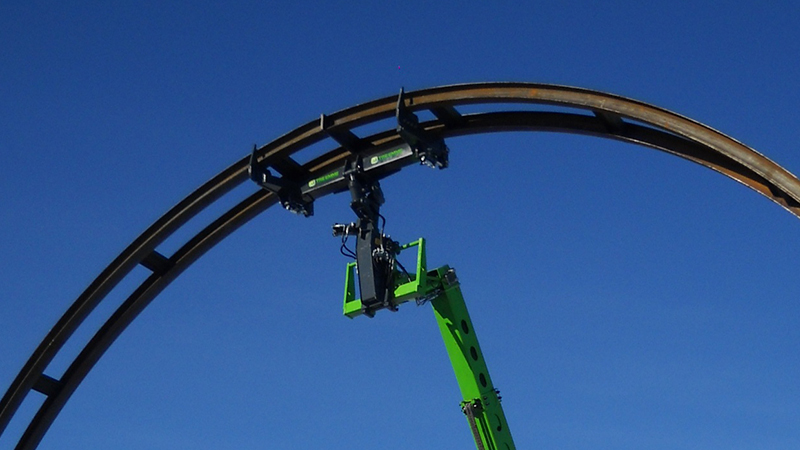 Specific attachment for the transport of tunnel rings.
The pre-arrangement varies according to the machine model and must be ordered separately.
Function 1 locks the tunnel ring on the attachment.
The horizontal position of the boom, necessary to place the tunnel ring on the ground, is obtained by tilting the carriage of the machine.
The 75° rotation of the head (2) helps reduce the overall front dimensions F
of the tunnel ring during transport.
Manually adjustable tunnel ring retaining wedges.
Features:
Safely clenching and transport of tunnel rings
Adjustable wedges for ring-stop
Equipped with a locking device for the ring
75° degree clamp rotation to reduce frontal encumbrance
Tunnel ring holder boom
Variants